Why in Vitoria-Gasteiz?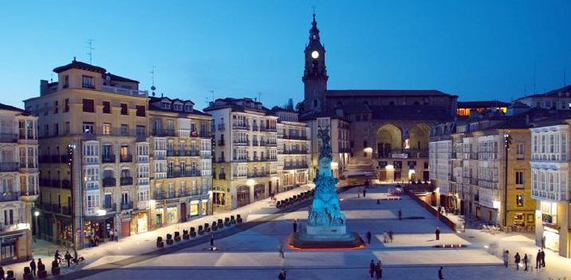 Vitoria-Gasteiz was appointed European Green Capital 2012 on October 21, 2010. This award acknowledges the commitment and effort displayed by European Union cities in the field of sustainability and the environment. Previously, Stockholm (2010) and Hamburg (2011) had been European Green Capitals, while Nantes will be the Green Capital in 2013.
This acknowledgement is based on many years of effort and work in Vitoria-Gasteiz, including a number of actions such as keeping Vitoria-Gasteiz a compact city, the Green Belt around the city, its commitment to combating climate change or its ambitious Sustainable Mobility and Public Spaces Plan, which are serving as a model for other European cities.

By receiving this award, Vitoria-Gasteiz will have an excellent opportunity to reaffirm its position as a key European city regarding the environment and to develop and implement new municipal projects that will help strengthen Vitoria's green credentials, where sustainability is the epicentre of the city's system. At the same time, Vitoria-Gasteiz has accepted the challenge of organising an ambitious outreach programme that includes scientific meetings, promotional activities, awareness and civic involvement campaigns... in order to become, during its term as European Green Capital, a driving force of urban sustainability in Spain, in Europe and worldwide.
Institutional sponsors






Special sponsor