Local sustainability has an appointment at the European Green Capital 2012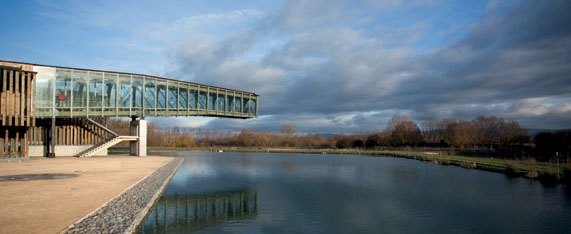 ---

Once again, Fundación Conama is calling all local authorities in the country to a new meeting on sustainability in cities and municipalities: the fifth local meeting. This time, it will be in Vitoria-Gasteiz at a key moment: just as this city it taking over from Hamburg as the European Green Capital 2012.

From 29 November to 1 December this year, Conama will become a local event and will visit Vitoria-Gasteiz, which has become the epicentre of the quest for sustainability on an urban scale. This 5th Conama Local intends to continue working on reformulating cities, with a view to transforming them into more sustainable and hospitable areas. Changes that can also be used to encourage a transition towards a new greener economy and improved quality of life.

Energy and climate change, intelligent mobility, greener cities, and production and consumer affairs are the subject areas chosen for this fifth meeting in Vitoria-Gasteiz, an event that seeks to share knowledge and successful experiences at urban and municipal levels. This is also the first time that the local governments elected at the recent municipal elections will be sharing their environmental policies.

This meeting has been supported by an important scientific committee comprising Luis Andrés Orive, José Fariña, Fernando Prats, Jorge Ozcáriz and Ramon Folch.

Over the three days of the 5th Conoma Local, there will be a number of plenary sessions, round tables, technical meetings, workshops and other types of meetings. However, the interest in this event also lies in going out into the streets to listen to what citizens have to say and witness the effects of the environmental and social policies applied.

Furthermore, the fact that the event will be held in Vitoria-Gasteiz, which was appointed European Green Capital 2012 on 21 October 2010, provides an excellent opportunity to obtain first-hand knowledge on some of the great changes that are taking place in certain European cities.

The European Green Capital status is a tribute to European cities that have displayed significant progress in sustainability and in environmental issues. Stockholm (2010) and Hamburg (2011) were European Green Capitals before Vitoria-Gasteiz, and the next will be Nantes (2013). The election of Vitoria-Gasteiz is based on many years of effort and work, on the fact that it has been designed as a compact city, its the Green Belt around the city, its commitment to combating climate change or its ambitious Sustainable Mobility and Public Spaces Plan, which are serving as a model for other European cities. This 5th Conama Local will be the first act held by Vitoria-Gasteiz as European Green Capital 2012.

Conama is an environmental foundation that has organised a National Environmental Congress every second year since 1992. It is also the driving force behind these local encounters, the fifth edition of which will be held this year. Conama has always seen local issues as highly significant. Consequently, this forum became a fixture in its own right in 2006, providing a setting where issues related to sustainability in cities and municipalities could be discussed. The third edition took place in Seville in 2009 and attracted over 600 people. The fourth was held in Madrid in 2010, as part of Conama 10, and attracted over 1,200 people and 274 local entities.

This forum targets experts on these issues, representatives from local and supra-municipal entities, entrepreneurs, companies, leaders of civil society organisations, teaching and research staff and journalists. There will also be a limited number of places for final year students who are doing work on local sustainable development.
Institutional sponsors






Special sponsor